Making Your Small Business Website Effective
Posted on 17 November 2022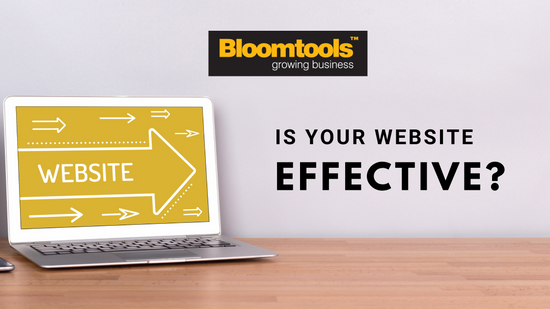 Small business owners are often faced with the difficult decision of whether or not they should invest in a website. Once they commit to investing in a new website, business owners want to ensure that they are maximizing on the benefits their website can provide. An engaging business website can effectively generate leads and sales for your company. Below we'll provide you with some tips on how you can optimize your website to make it more engaging with just a few changes!
Make Your Website Standout
A professionally designed website is the first step to presenting your business as an industry leader. You want your website to look beautiful, while still being functional, so that website visitors can effortlessly determine what it is your company does and easily navigate throughout your website to view what they are looking for. This will encourage users and make them want to explore more of what you have to offer, while also making sure they know that their time spent here means something good. Many visitors will become quickly frustrated with a website if its layout and/or content are unattractive. Professionally designed websites can boost conversion rates, leading to higher revenue streams through increased website traffic from potential clients or customers. Your website needs to give visitors a positive experience encouraging them to want to do business with your company.
Blogging Boosts Traffic
Blogs are a very effective way of promoting your business to the customers you want to reach, from driving traffic to your website, to helping you obtain new clients. A blog will add value to your website as you can create content that educates, allowing you to highlight your expertise to position your business as an industry expert. Blogs can improve your search engine optimization (SEO), since you rank higher if your website content is regularly changing. This will also provide your business the opportunity to include keywords, that your target market are searching for, within your website content. A blog not only helps attract visitors to the site, but once they're there it encourages them become customers as well.
Make it Easy for Customers to Reach You
Businesses are constantly faced with the challenge of staying ahead in a world where everyone is trying to grab their attention. Not only does your website need content that will help you grow, but also an easy way for potential customers or clients to reach out so they can get what they want from your company. The best way to do this, is to include a simple contact form on your website, with a contact form you'll be able to provide visitors a convenient way to get in touch. The Bloomtools Form Builder allows you to easily create forms yourself and add them to your website instantly.
Your website is your storefront, and you want it to be the best representation of your business. That means making sure that all aspects are up-to-date and well maintained. You might not have a design background or know how to make changes yourself, but we do! Our team at Bloomtools Durham can help you create an eye catching website with modern features like responsive layouts for mobile devices, SEO optimization services, social media integration - whatever makes sense for you. We'll work closely with you from start to finish so that when people visit your site they find what they're looking for quickly without getting frustrated by outdated content or hard-to-use navigation menus. Reach out to us at Bloomtools Durham 905.447.0257 for a consultation!