Posted on 9 September 2019
I don't know where the summer went, but we had a blast while it lasted!
Bloomtools Durham gets its inspiration in many ways, over the summer it came mostly from time off with the family. Spending weekends camping, hiking, bon fires and swimming at the pool and at the beach. We cherish this time off with the family and are re-energized for the fall!
Right now we have several website design projects on the go and have some website launches to announce! Please check out the website projects below.
Ruppert Contracting
For more than 15 years, residential property owners throughout Ontario have placed their trust in Ruppert Contracting and their ability to provide quality craftsmanship and unparalleled customer service. Headquartered in the Durham Region of Ontario, Ruppert Contracting provides a comprehensive range of construction services from fine-detail finishing touches to full-scale custom builds.
Check out the site below to see Ruppert Contracting's newly designed Bloomtools Website. The website features a project gallery and blog tool for Ruppert Homes to highlight their latest projects.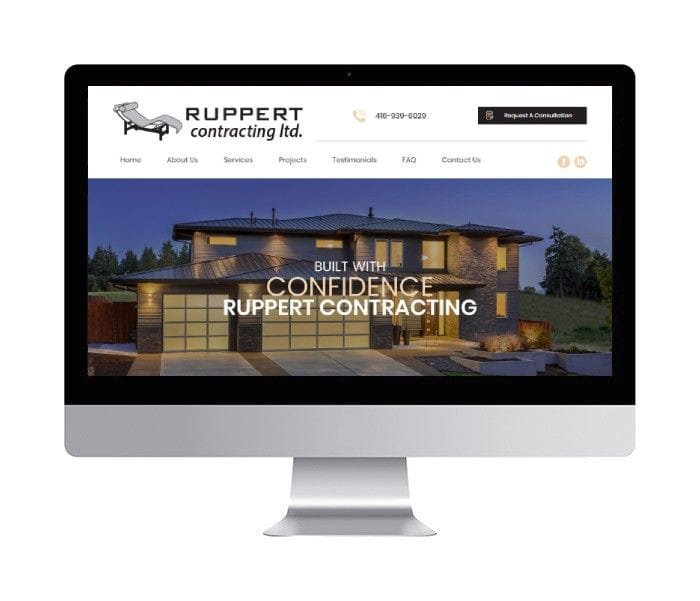 Splash Graphics
High quality print results on time and on budget! With over 40 years of hands-on experience in all aspects of the printing industry chances are they have done it before and will gladly do it again. Their core business is managing ink on paper print & finishing as well as producing large and small format digital projects. Brochures, pocket folders, booklets, magazines, all types of marking materials, window graphics, large display pieces and so much more! Splash Graphics are proud to work with some of the best suppliers and bindery finishing shops located in the GTA as they consistently meet customers firm delivery dates... and always with competitive pricing.
Splash's new website features all of their print services and a modern design. Now Splash has a place to direct their potential customers to, while they are researching print options. Check out the website below!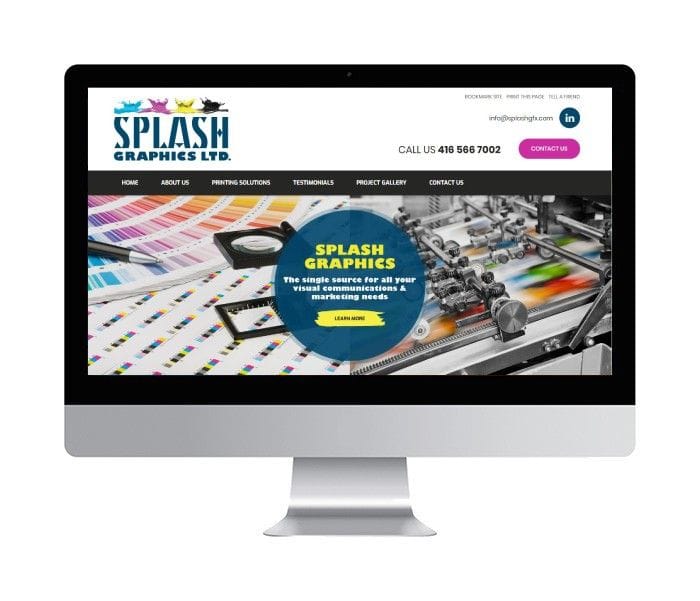 With four more website design projects on the go we will be posting shortly with all the new website launches. Stay tuned for a new Membership Manager Website, one for Organic Beds, a printing company and a renovation company!
To get your website design project started contact us at Bloomtools Durham Today!
Chris Downey
905 447 0257
chris.downey@bloomtools.ca