Posted on 28 August 2018
I hope you are enjoying the summer and that you are able to enjoy some down time! My family and I have been busy with camping trips in our tent trailer and the odd excursion. In between holidays and having the kid's home for summer vacation, we have also launched 3 new websites.
Please take a look through the websites and let us know what you think of them!
Kidz Couture
Formal Wear Clothing for Children
Kidz Couture strives to make your next shopping experience a great one. Whether you are looking for a boy's suit or the perfect accessory to make your child's Baptism a day to remember, they have all your child's formal wear needs. Come to the store located at 420 King Street West in Oshawa to get your child fit in that perfect dress or boys suit. Open 10-7 Weekdays and 10-5 Weekends with no appointment necessary!
For Kidz Couture we created a custom responsive website with a Product Catalog, Animated Header, Testimonials Tool and an email sign up and discount form. They now have their whole product catalog online and have the ability to update the catalog whenever they want.
Since launching in June they have had over 16 inquiries to buy clothes and over 48 signups for their exclusive discounts and sales.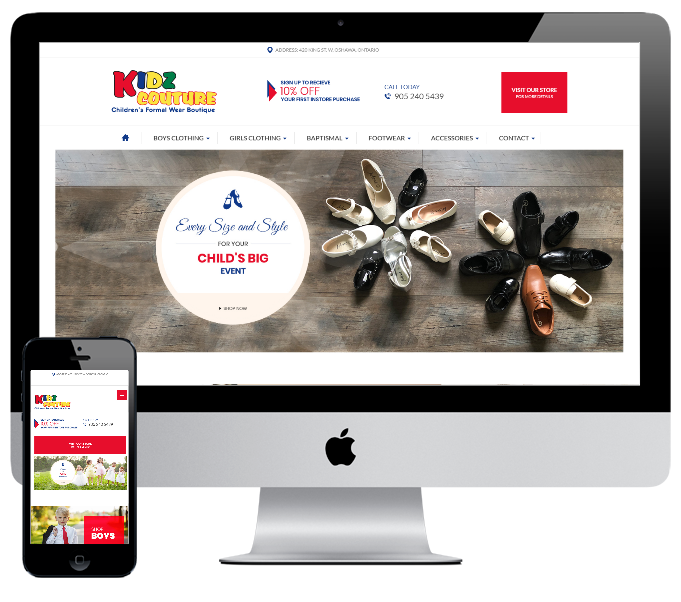 Bayview Psychic
Bayview Psychics has helped with the most difficult problems in life. Where others have failed, Bayview Psychic has always succeeded. Dedicated to help connect with the spiritual world and focus on honesty and integrity. Whatever you need to make decisions concerning your Career, Love, Relationship or Financial, Bayview Psychic is here for you. Call Bella for more information 647-828-7543.
Bayview Psychics previous website had two pages and a do-it-yourself design. Bella was not receiving any leads into her business. Bloomtools Durham created a custom responsive website design that now includes all of Bayview Psychics services. The website also provides the capability to post specials and promotions and also write blog updates.
Since launching the site at the end of June she has received 176 Users to the site and many requests for readings.
Check out Bayview Psychics Website below!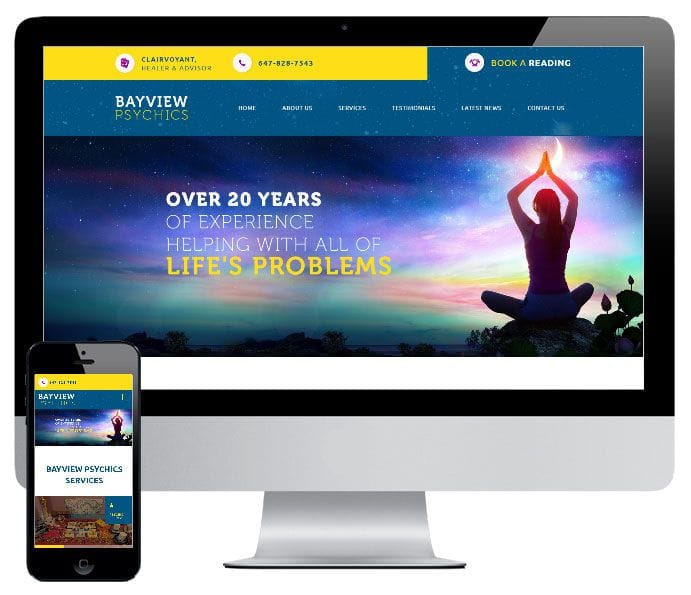 MCR Wealth Management
MCR Wealth Management Is a wealth management firm that helps families and business achieve "Money for Life".

Michael shows clients various techniques to protect the money earned so it stays within their families and keeps building/ growing for the people they care for. As a holistic planning firm theye identify opportunity that protects you, your family and your business to achieve the goals you desire, which allows you to have money for life. MCR Wealth is passionate about getting to know clients on a personal level and providing them with the knowledge to help them achieve their financial goals and dreams.
Bloomtools Durham created a responsive Web Page with all of Michael's services. This page also serves for a place where customers can contact MCR Wealth Management and book a meeting.
Check out the website below!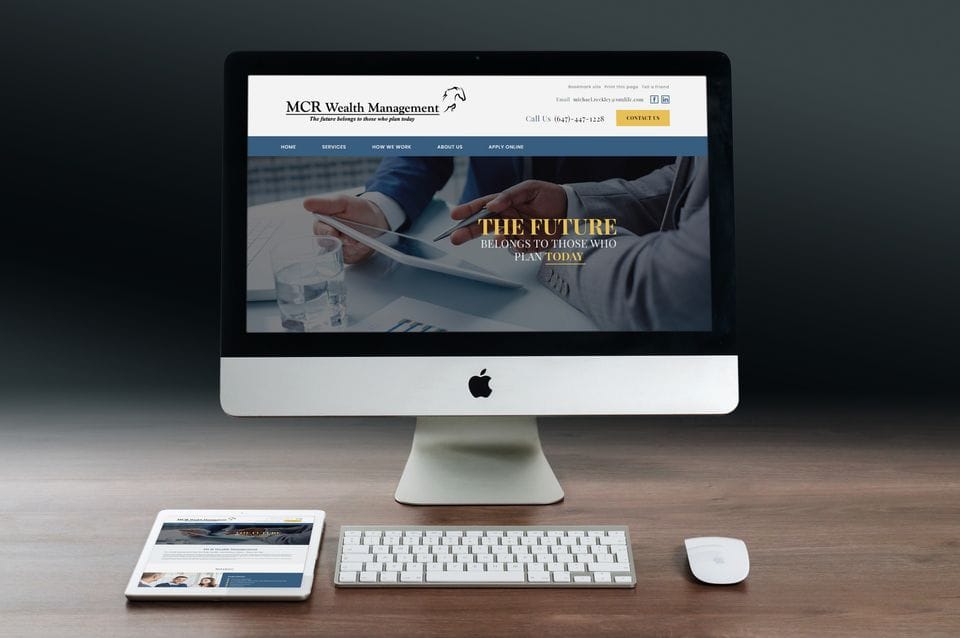 September is just a week away and everyone will be back to work and school. I'm looking forward to the fall and how busy it gets with new projects, new customers and new experiences. Get a kick start to the fall and your online presence with a free online assessment by Bloomtools Durham. I'm looking forward to hearing from you.
Thanks
Chris Downey
905 447 0257
chris.downey@bloomtools.ca