Posted on 22 May 2018
Bloomtools Durham Spring Website Launches
We have had a great spring at Bloomtools Durham. Launching three new websites and adding a new addition to our family!
Elizabeth was born on April 22nd happy, healthy and keeping us busy.
Since our last post we have launched three new sites: Baycliff Groundskeeping, Oshawa Psychics and Psychic Serena.
Baycliff Groundskeeping
Baycliff Groundskeeping takes great pride in looking after residential and commercial properties in the Durham Region. Understanding clients busy schedules, Baycliff Groundskeeping will look after all of your property maintenance requirements. Their goal is to provide the highest quality of customer service and workmanship to give you more time to enjoy your own perfect space.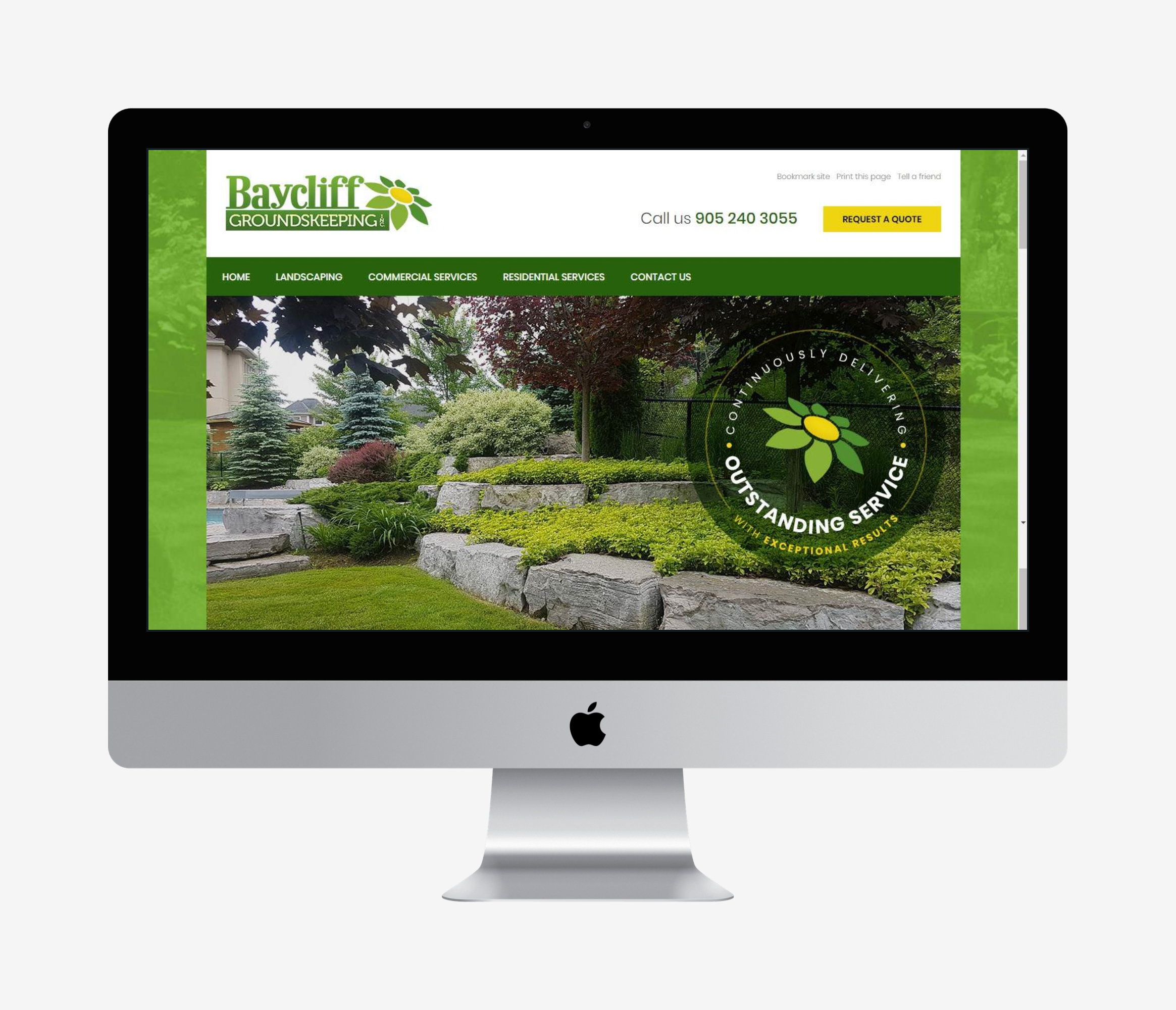 Website Features
Modern responsive website design
Features all of their services, with many pictures showing off their work
Request a quote functionality
Since launching the site in April they have already received 7 leads through their website. Book your landscaping and gardening needs before spring is gone with Baycliff Groundskeeping!
Oshawa Psychics
With over 20 years of experience, Oshawa Psychics are spiritual healers, readers and advisers as well as clairvoyant spiritual consultants and empaths. They are able to tune into any situation you may be facing and have many services available for you including; psychic readings, tarot card readings, full psychic readings, love and relationship readings, crystal ball readings, palm readings, dream analysis, blessings and even house parties.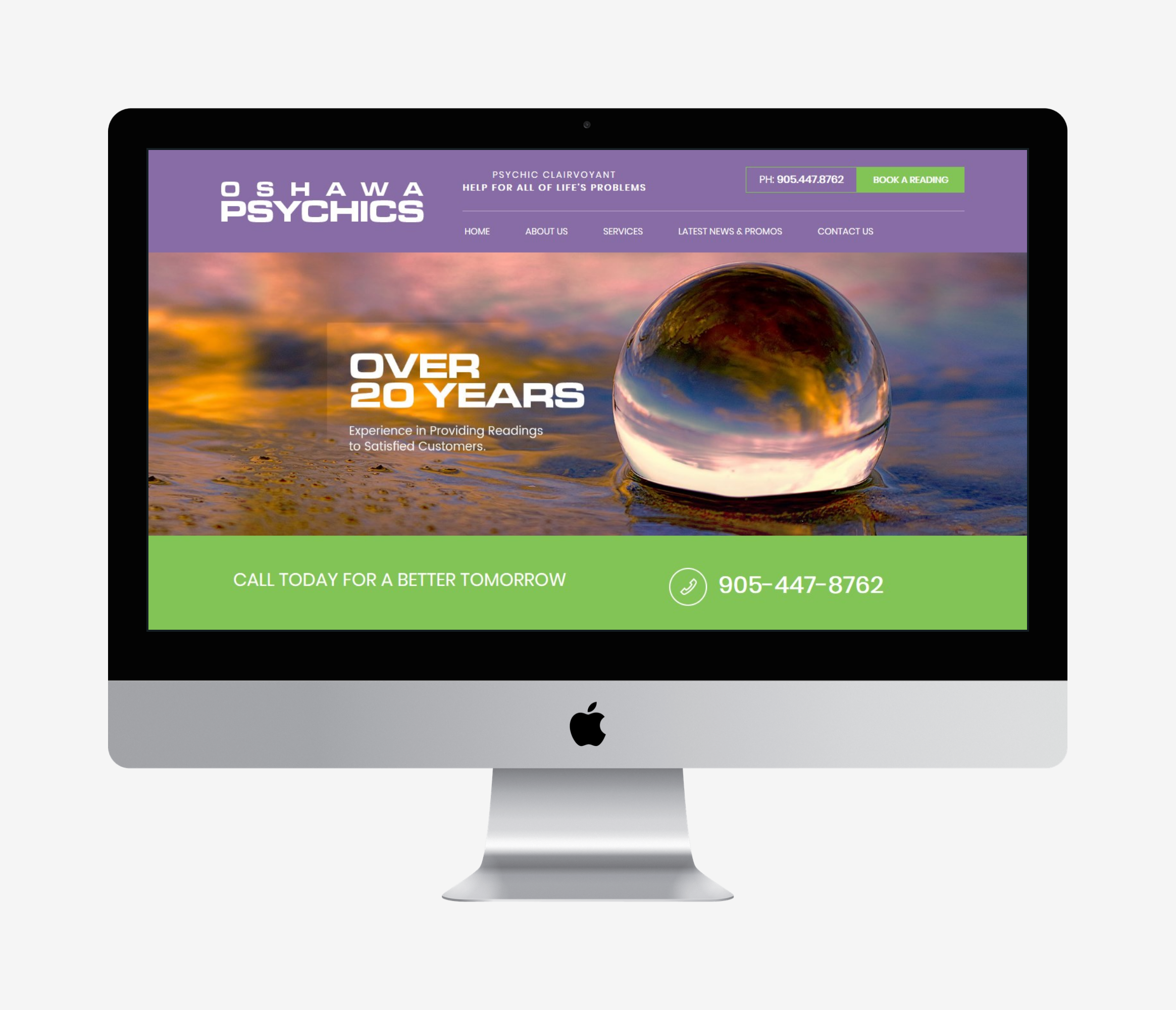 Website Features
All services are featured on the site now
Has the ability to post new specials and promotions through the blog and promo manager tool
Book a reading functionality and Ask a Free Question Tool
Since launching the site Oshawa Psychics has received 16 requests through their website, plus extra phone requests. Book your reading with Oshawa Psychics Today!
Psychic Serena
With 25 years of experience Serena has helped with the most difficult problems in life. Serena is a born gifted psychic spiritual healer and advisor, she will advise you on all problems, help in love problems, marriage problems, career, health and can remove any type of negativity bad luck or evil influences jealousy.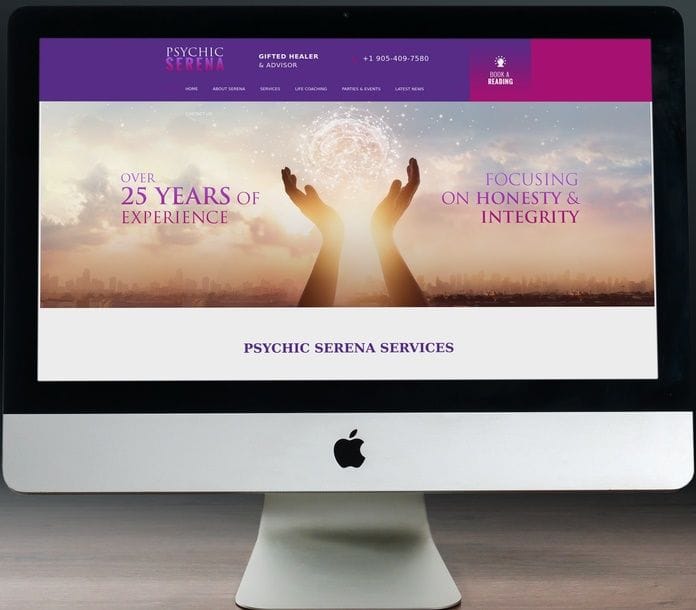 Website Features
Features all of Her Psychic Reading Services
Latest news / blog section to promote new specials and events
Book a reading functionality
If you are in the Pickering Ajax area and are interested in a reading please book a reading with Psychic Serena or visit her at the Pickering Flea Market!
With all of these sites we have updated their designs and focused on getting results for our customers with key call to actions and highlighting all of their services.
Looking to upgrade your site and work with a website partner who is focused on getting results? Book a Consult today!
Chris Downey
Website Consultant